Digital X-Rays – Harker Heights, TX
Get a Full Picture of Your Oral Health
Digital radiography has raised the bar for diagnostic tools in dentistry. These clear scans of a patient's jawbone, teeth, and other supportive features allow us to examine current oral health and existing dental restorations to discuss ongoing care with patients. Traditional X-rays took significantly longer to develop and offered lower-quality images. Digital X-rays allow our dental team to be more accurate and precise when preparing future treatments.
What We See Is What We Get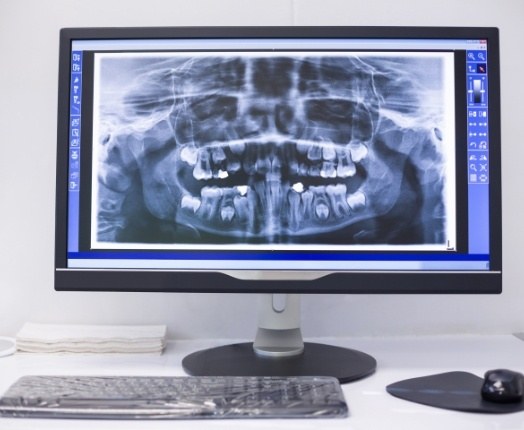 Digital X-rays are simple to capture and expose patients to up to 85% less radiation. A small sensor placed in the mouth creates images that are immediately viewed. These scans are clearer, allowing us to pinpoint areas of concern and provide feedback to improve at-home hygiene and ongoing care. Best of all, digital files are easily stored, transferred to insurance providers or dental specialists, and can be compared from year to year to see changes in oral health.