Intraoral Cameras – Harker Heights, TX
See Your Smile for Yourself
As dental practitioners, it's often easier to show patients exactly what we see, which is why we use intraoral cameras in our Harker Heights, TX dental office. These state-of-the-art cameras allow us to capture images of any facet of your smile with clear coloring and detail, so you fully understand the current areas of concern. We're also able to make adjustments, expand, color code, and make other changes to images, making them a versatile and effective patient education tool.
What Are Intraoral Cameras Used For?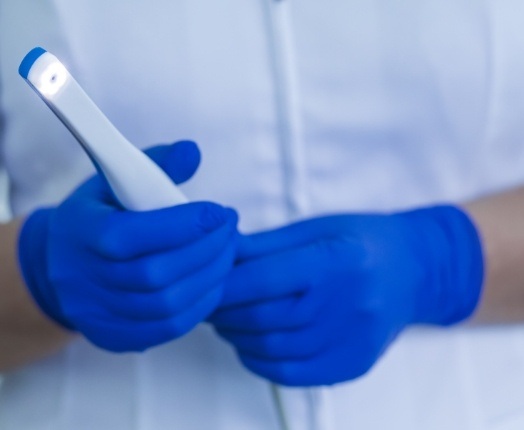 Our team can capture images using a pen-sized wand with a camera tip, which are immediately transferred to our chairside computer monitors. Here, patients can view the full-color photos and discuss areas of concern before beginning treatment planning.
In the past decade, no dental tool has had a more significant effect on patient education than intraoral cameras, as this allows our patients to truly see through the eyes of our dentists.