Restorative Dentistry in Harker Heights
If you experience dental damage or decay leading to pain or adversely affecting the appearance of your smile, correcting the issue right away is always the right solution. We work with patients to ensure they receive the treatment they need to fully restore damaged smiles while preserving the optimal amount of natural dental structure. If you've recently experienced dental decay or damage, don't hesitate to contact Market Heights Family Dental. We're here to help you achieve and maintain your healthiest smiles for a lifetime.
Our restorative services include: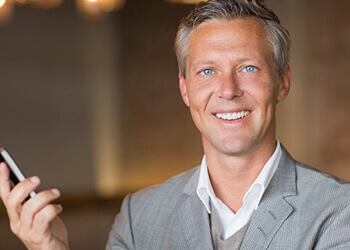 The first step to renewing damaged dental structure is a smile assessment. Our team examines patients' smiles, captures diagnostic x-rays, and begins to discuss the possible treatment options and help them find the right solution for their unique smile. We're happy to answer your questions and thoroughly explain treatment processes, financing, and healing time to ensure patients fully understand their options. Depending on the extent of the damage, we may recommend any number of restorative procedures including root canal therapy, partial or full dentures, and crowns & bridges. Whatever your oral health needs, we're here to help you renew your smile from the inside out. Call our team to find out more or schedule an appointment with our Harker Heights dentists and team.