Root Canal Therapy in Harker Heights
Tooth decay and many oral health concerns gradually worsen smiles over time when left untreated. When tooth decay progresses through the outer enamel and dentin layers of teeth to the underlying pulp, the resulting infection is painful because the bacteria has direct access to the nerve system of the tooth. Common early indicators of root canal infection include:
Severe toothache centered on a specific tooth
Dental sensitivity to changes in temperature that lingers
Discoloration of a single tooth
Puss, sores, or infection at the gum line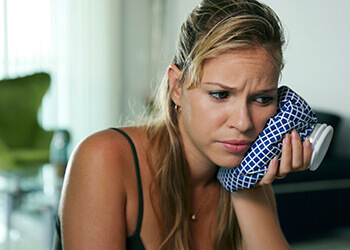 Patients who experience any of these symptoms should contact our team right away. The more quickly we're able to begin treatment, the more likely we are to preserve patients' natural dental structures. While root canals have gotten a bad reputation for being painful, most people experience significant pain relief once the treatment is complete. The process typically takes two appointments to complete. During the initial appointment, our dentists drill an access hole to the inner, pulp layer of teeth. Then, we carefully remove the infected pulp and nerve tissue using a series of gradually larger dental files. Once the infected tissue is extracted, the tooth is refilled with a biocompatible substance and sealed into place. Then, we recommend the placement of a dental crown over the treated tooth. The crown protects and fortifies the tooth.