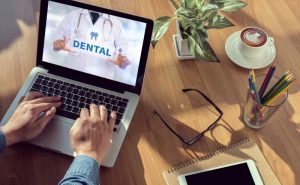 Every month, you invest a portion of your paycheck to dental insurance. You may as well get the most out of your purchase while you still can. By keeping up with preventive treatments like routine checkups and cleanings with your dentist in Harker Heights, you can save thousands of dollars. Plus, with most dental insurances, preventive visits are usually fully covered. However, at the end of each calendar year, your plan will reset. Here are four reasons to get the most out of your dental insurance coverage before the start of the new year.
Yearly Maximum Renews Every Year
When you call your dental insurance provider or review your policy,  you'll probably come across a dollar amount that's your yearly maximum. This is the most amount of money that your dental insurance company will pay out for dental work during the year. The number drastically varies from patient to patient depending on your provider and policy, but the average amount is about $1,000 each year.
If your insurance plan runs on a fiscal calendar, then your yearly maximum will restart on January 1st. Any unused amount that you have left won't roll over, which is why it's important to use it up so you won't lose it.
Deductible Will Restart
Every year, there's an amount of money that you have to pay out of pocket before your insurance will begin covering treatment. This number is called your yearly deductible. It varies from plan to plan, and even depends on whether you choose an in-network or out-of-network dentist. However, the average amount you'll need to pay out of pocket is about $50 a year. So, if you've already paid this amount, be sure to get the most out of your coverage before your deductible resets.
Yearly Fee Increases
In dentistry, there are countless factors that go into the cost of your treatment. Some dentists raise their rates each year because of the increased price of equipment, rent, and materials. As your dentist's rates go up, so does your copayment. So, if you need dental treatment, there's no point in taking a gamble and waiting to schedule an appointment because there's no telling whether or not the cost will change. It's best to get the care you need while you know the rate.
Untreated Dental Problems Can Cost You
One of the most important reasons to visit your dentist before the end of the year and use your insurance benefits is because dental problems can worsen, quickly. A small cavity right now can be treated with a simple filling (typically covered by your insurance), but when it progresses you may need a root canal and restoration. When these issues are ignored, they get worse, resulting in the need for more invasive and costly procedures that aren't typically covered by your insurance.
Each month, you're investing in your oral health by purchasing dental insurance. You can maximize your benefits and keep your mouth looking and feeling healthy by using them before they restart at the beginning of the year. You'll be glad you did when you realize how much money you saved!
About the Author
Dr. Melinda Duncan is passionate about changing her patients' lives through dentistry. She enjoys providing a wide variety of treatments that help build her patients' confidence and keeps their teeth healthy. She was elected to attend an Advanced Fixed Prosthodontics Clinic, where she helped solve complex implant, crown, and bridge cases. She is also an active member of several professional organizations so she can stay up to date with the latest advancements in her field. For questions or to schedule an appointment, visit Market Heights Family Dental's website or call 254-699-3565.