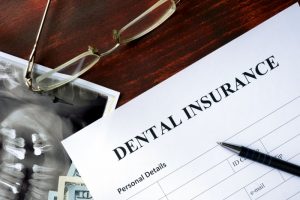 Are you paying a monthly premium for dental insurance? If so, it only makes sense that you'd want to make the most of it while you can. Using your dental insurance coverage can not only help you keep a healthy smile but save money as well. Plus, it makes everything from standard checkups to complex treatments affordable, so you don't have to worry about breaking the bank! That said, here are four easy ways you can maximize dental insurance benefits from a dentist in Harker Heights.
Avoid Costly Dental Work with Preventive Care
Preventive checkups are critical to your overall health. They allow your dentist to prevent, detect, and treat issues before they turn into complications. With these biannual appointments, your dentist can monitor your teeth and gums to ensure they're in optimal condition, helping you avoid complex and expensive procedures down the line.
That said, make sure you attend all your oral examinations, professional teeth cleanings, and routine X-rays for the year while you still can! Most dental insurances cover these services at little to no cost to you.
Understand What Your Insurance Covers
Even though most dental plans only cover preventive dental care, you may be able to use your benefits for other types of dental work. For example, if you need a filling to restore a damaged or decayed tooth, your insurance may be able to cover it since it's considered restorative. Dental crowns may also be covered in cases where they're medically necessary. Of course, every dental insurance plan is different, so make sure you review the details of your specific policy to understand what's covered.
Schedule Major Dental Procedures in Advance
It's no secret that major treatments and procedures often require multiple appointments to complete. Therefore, it's a good idea to schedule them in advance so you can make the most out of your coverage. If you have outstanding dental work that exceeds your annual maximum, ask your dental team to schedule part of it this year and the rest next year. By using this strategy, you can use two annual maximums and reduce your out-of-pocket expenses significantly.
Find Out When Your Benefits Expire
Most dental insurance plans tend to operate on a calendar-year basis. At the beginning of every year, you're given an annual maximum, which is the most your plan will pay for approved services. If you don't use it by the end of the year, your benefits expire, and they will not roll over into the new year. That said, it's a good idea to schedule any outstanding dental treatments before the year ends.
There's still time to make the most out of your dental insurance. By following the tips outlined above, you can maximize your dental insurance benefits and start the new year on the right foot!
About the Author
Dr. Angie Lim earned her dental doctorate from Case Western Reserve University. This was followed by completing an Advanced Education in General Dentistry residency through the University of Tennessee, during which she earned certifications in Invisalign and nitrous oxide sedation and trained to provide CEREC one-visit restorations. Contact our office at (254) 699-3565 and we'll further discuss how to maximize your dental insurance benefits. You can also schedule an appointment with Dr. Lim on our website.