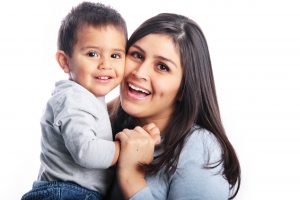 Like it or not, 2017 is almost up — and while it may seem early to start planning for the end of the year, we want to remind you that your dental insurance benefits are set to expire when the ball drops on December 31. Have you made the most out of your plan this year? Don't let your investment go to waste. Your dentist in Harker Heights can help you cash in on your benefits before time runs out.
Making the Most Out of Dental Insurance
Too many people let dental insurance benefits lapse simply because they don't make it a priority to use them up. Insurance plans are set on a calendar year, and most plans do not roll over to the next year — and that means once we hit 2018, any money you've accrued or benefits you were eligible for will expire. You pay a significant amount of money for dental insurance annually. Now it's time to cash in on that investment.
Finding Out What You're Owed
The key to making the most out of your dental insurance is finding out just what you are covered for. You can contact your insurance provider directly or talk to your dental team to learn more about your specific plan.
Here are some things to consider when you're trying to make the most out of your 2017 benefits.
Have you used up all the free preventive treatments for 2017, like

checkups and cleanings

, x-rays, and topical fluoride treatments (if those are included)?

Is it just you, or are your kiddos and partner covered under your plan, too?

Have you met your

deductible

, or the amount you must pay out of pocket before your insurance will provide coverage for services?

If you have met your deductible, what is your annual maximum?
With this information, you and your dental team can sit down and start planning for your end of year treatments. If you have met your deductible, you will also want to get as close as possible to your annual maximum — that's the amount up to which your dental insurance is obligated to pay for necessary treatments.
Don't Wait to Schedule an Appointment
Dentists offices fill up fast in November and December, as people get serious about looking great for the holidays and using up their dental insurance benefits, too. If you haven't undergone two checkups and cleanings in 2017, or if there's some restorative treatment you have been putting off, get it taken care of as soon as possible for the most convenient scheduling! Act now and you'll be ready to smile with full confidence as we head into 2018.
About the Authors
Dr. Melinda Duncan and Dr. Brenna Sura provide excellence in family dentistry at Marketing Heights Family Dentistry. To learn more about how we can help you make the most out of your dental insurance as we wrap up 2017, please do not hesitate to get in touch at (254) 699-3565.