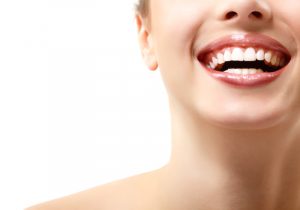 Your smile is one of your most important assets. Science says it's the first thing most people notice when they are meeting someone new — and in 2018, we want to encourage you to prioritize your oral health. People who brush, floss, and visit their dentist regularly are more likely to enjoy clean, healthy, complete smiles for a lifetime to come. Keep reading to learn how you can prioritize your smile in the new year!
Invest in New Tools
Just like you can't paint a masterpiece with old brushes and dried paints, it is difficult to maintain a healthy smile if you are lacking the right tools. When was the last time you replaced your toothbrush? If your bristles are showing wear or if it has been longer than three or four months, it's time — and the same goes with an electric toothbrush head.
Speaking of electric toothbrushes, that's also a great investment to consider making this time of year. While you can still get the same clean with a manual toothbrush, a powered version takes the guesswork out of the technique. People who struggle with excess plaque buildup can especially benefit from an electric toothbrush.
Plan for Two Checkups and Cleanings
Even if you don't think anything is necessary "wrong" with your dental health, you should still plan on visiting the dentist twice in 2018. These preventive appointments are crucial because they allow our team to remove the plaque and tartar buildup that causes tooth decay and gum disease. And when we can take a look at your teeth and gums periodically, we can also catch potential problems early, when it is still easy to provide a conservative treatment.
If you have dental insurance, you should have full coverage for two checkups and cleanings annually. Make sure you take advantage of this important benefit! Prevention is the foundation of every healthy, long lasting smile.
Develop Positive Habits (and Kick Bad Ones)
In addition to upgrading your tools and coming into our office twice next year, we hope you will focus on the small habits that make a big impact on your oral health. Like brushing and flossing — you should be doing both often to fight plaque and tartar buildup. Brush your teeth for two minutes, at least twice a day or after each meal. Floss between teeth daily. If you smoke, bite your nails, chew on pens, eat ice, or have any other potentially damaging habits, consider breaking them in 2018. You'll thank yourself later.
It's never too late to recommit to your oral health, and there's no time like the present to start taking great care of your smile! We invite you to prioritize your teeth and gums in 2018. Our team can't wait to help!
About the Authors
Dr. Melinda Duncan and Dr. Brenna Sura are general dentists providing comprehensive dental care to patients of all ages. To learn more about your dentist in Harker Heights or to schedule an appointment with the dentist your neighbors trust, we invite you to contact the office at 254-699-3565.