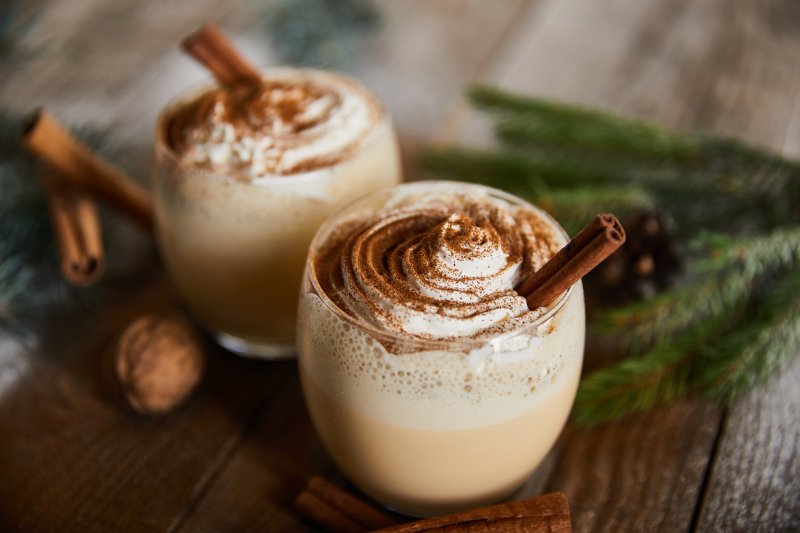 If you are like most people, one of the biggest things that you look forward to each holiday season is all of the delicious foods that come around during that time of year. However, just because some treats are good for the soul doesn't mean that they are great for your teeth. That's why caring for your smile during these winter months is more important than ever. Your dentist in Harker Heights shares some of the best and worst holiday foods for your smile so you can make smart decisions and maintain good oral health.
Worst Holiday Foods for Your Oral Health
Even though there are so many foods to look forward too, your teeth cannot say the same. Here are a few foods that need to stay on the naughty list this year and going forward so your smile doesn't face negative consequences:
Candy Canes: These minty treats are delicious and are great for decorating the Christmas tree. The issue with these is that when you suck on them for a long period of time, you are exposing your teeth to a bunch of sugar for quite a while. This means you could end up with more cavities in the future. Passing through the seven levels of the Candy Cane Forest probably isn't the best idea.
Eggnog: This is a popular holiday favorite, but it certainly isn't preferred by your teeth. This drink has a high sugar content and can cause you to develop cavities in the near future. If you like to spike your eggnog with brandy or bourbon, you could be looking at dry mouth if you have too much.
Chocolate: Even though you can enjoy chocolate during any time of the year, it seems to make an appearance much more often during the holiday season. However, milk chocolate contains a lot of sugar which turns to acid in the mouth. In the end, you will be more likely to have tooth decay. The good news is that dark chocolate doesn't have as much sugar. If you're really craving some chocolate, the darker the better.
Best Holiday Foods for Your Oral Health
Instead of reaching for the treats listed above, you should turn to some of these holiday foods:
Turkey: During your next Turkey feast, you have no reason to feel guilty. Since turkey isn't fermentable, it won't stimulate cavity-causing responses in the mouth. It also contains an essential mineral known as phosphorus. It works with calcium in order to provide you with strong teeth.
Cheese: Before your next family meal, get the cheese platter ready! Cheese is antibacterial and has a lower pH level than your mouth, so it helps to lower acidity. It is also an excellent source of calcium.
Nuts: Your nutcracker may just be sitting there getting dusty, but the truth is that nuts are a great holiday treat. This is because they contain all sorts of nutrients, including magnesium and iron, plus they supply your body with a healthy dose of calcium. Nuts also stimulate saliva flow which is necessary to keep away harmful bacteria.
This year, don't forget to care for your smile throughout the holidays. You don't want to conclude the season with dental work. By being mindful of the holiday foods you're enjoying, you can keep your pearly whites strong and healthy.
About the Practice
At Market Heights Family Dental, you have two experienced dentists providing quality care to their patients in the Harker Heights area. Dr. Meredith Mosier earned her dental doctorate from the University of Texas Health Science Center at San Antonio before completing an Advanced Education in General Dentistry residency at Texas A&M. She works alongside Dr. Jennifer Hoang who completed her dental training at the University of Texas School of Dentistry at Houston. For more information on keeping your smile healthy or to schedule an appointment, visit their website or call (254) 699-3565.