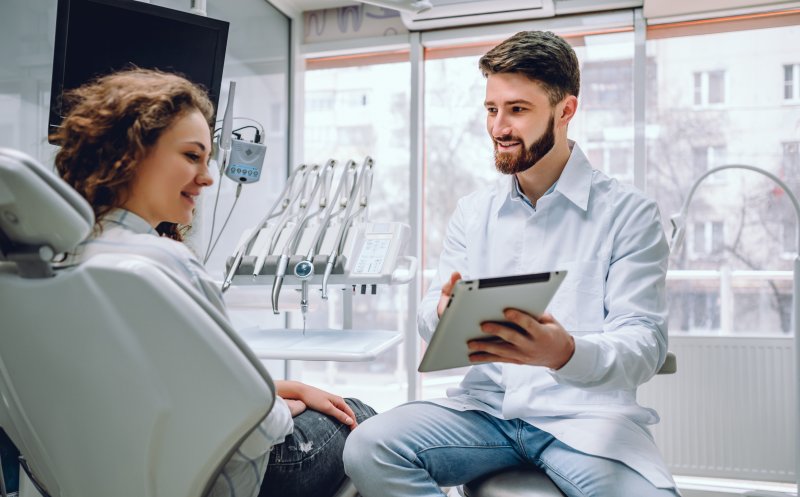 If you are overdue for a routine cleaning or have a toothache that needs to be treated, you may have one important question on your mind: What does my insurance cover? However, after hours of sorting through paperwork and deciphering unfamiliar jargon, you may find yourself just as confused as when you started. Fortunately, a dentist in Harker Heights is sharing four tips to help you understand your dental insurance.
#1. Understanding "100-80-50" Coverage
When looking through your paperwork, you may see the sequence "100-80-50." This simply refers to the amount your insurance company will cover based on the three most common categories of service. For example, 100% of the cost of preventive care is covered, 80% of basic procedures (like fillings or root canals), and 50% of major procedures (like crowns and bridges).
#2. "Out of Network" Does Not Mean "Out of Coverage"
Since "out of network" typically does mean "out of coverage" when it comes to medical insurance, it's not surprising that many patients think the same applies to their dental insurance. However, opting for an "out of network" provider may mean that the percentage of treatment is lower, but that coverage is still available. In fact, some patients find that the cost difference is nominal.
#3. Pick Your Provider
Although it is recommended that you visit the dentist twice a year for a checkup and cleaning, roughly 50% of American adults don't do so. Whether it is due to a jam-packed schedule or a dental phobia, being able to choose a provider who is close to your home or who specializes in a no-anxiety approach to care can make all the difference. Therefore, focus on picking a provider who you will visit on a biannual basis.
#4. Don't Hesitate to Ask for Help
Even if you have had the same insurance coverage and dental team for years, don't hesitate to speak up if you have any questions. After all, you may get insight into how your benefits are being maximized or what is covered on a restorative treatment option you're interested in. Being familiar with your plan can ensure that your oral and overall health stays in pristine condition for years to come!
About the Practice
At Market Heights Family Dental, each member of their team is united behind their mission to deliver "Lifetime Care." This approach to dentistry is founded on motivating and educating each patient about their oral health so they can enjoy a beautiful, strong smile for years to come. If you are interested in scheduling your biannual appointment or have a question about your coverage, don't hesitate to visit their website or give them a call at 254-699-3565.