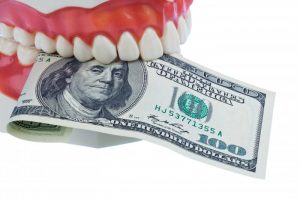 It's not uncommon for dental plans to go underutilized. According to a report from the National Association of Dental Plans, only 2.8 percent of people with PPO dental plans met or exceeded their annual maximum. The chances of people meeting this maximum are also influenced by whether or not they have Flexible Spending Accounts or Health Spending Accounts as well.
The last thing you want to do is miss out on benefits you could be using, especially if its for preventive treatments. Today, a dentist in Harker Heights will help you get started!
Use Your Benefits Before the New Year!
Dental benefits are not something you can typically carry over into the next year. For most plans, it's truly a "use it or lose it" scenario, meaning if you have unused benefits or funds from a savings account, they disappear after December 31st. That's money that you paid an insurance company that you won't ever see again, so it's essentially leaving money on the table.
By determining your needs now and getting treatment, you put that money to good use for you and your family's oral health. Think back to the last time you or your child visited the dentist; has it been longer than six months? The American Dental Association recommends visiting twice a year for cleanings and exams, so use this rule of thumb to stay protected.
Determine Your Needs With Your Dentist
Before you utilize your benefits, you should take a moment to consider what your dental needs are. Are you simply overdue for a cleaning and exam? Do you need a filling or crown placed? Perhaps you need to replace your silver fillings with tooth-colored versions but just never got around to it. Fluoride varnishes are a great way to protect your enamel and strengthen it further, even if you're an adult.
Once you've determined what your needs are, speak to a practice employee who handles dental insurance. While often times the front desk employee can help, it's common for practices to have dedicated insurance coordinators as well. They're more likely to understand your plan, especially if the practice accepts a majority of PPO plans.
Preventive Visits are Best for Long-Term Oral Health
By committing to regular dental visits, you aren't just taking care of an errand. You're doing your long-term oral health a big favor. Dental emergencies are far more likely to occur if you don't visit regularly. Furthermore, families who do visit are more likely to save money on emergency or restorative dental treatments.
By receiving a cleaning every six months, you can get harmful, cavity-causing tartar removed by a professional. They can catch early signs of oral and systemic disease, as many signs tend to appear in the mouth. You'll also get helpful advice on improving your routine at home and increase your chances of having good oral health for life!
Dental benefits make long-term oral health possible. Schedule an appointment today to use them, not lose them!
About the Author
Dr. Melinda Duncan earned her DDS degree from the University of Tennessee Health Science Center. She loves helping patients improve their smile and gain new confidence after receiving treatment. To learn more about her practice, you can contact her through her website.