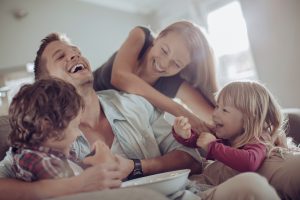 It's always fun to bring the family to Boulders Sport Climbing Center. Even if everyone can't actually climb, it's great to cheer the kids on and maybe have a race or two. The real benefit for the parents is when the kids instantly pass out when they get home. You wish there was a place you trusted this much when it comes to your family's dental care. Somewhere you can trust that they'll get what they need each time they visit. Fortunately, that place is Market Height Family Dental with Dr. Melinda Duncan and Brenna Sura. They are ready to be your family's dentist in Harker Heights.
Preventive Services
Ideally, you can prevent most dental issues before they even start. This is why the team at Market Heights Family Dental offers a variety of preventive services. It all starts with a standard dental cleaning and check-up. A professional cleaning is able to reach spots in your mouth that you simply can't with brushing and flossing, and our exams assure that any small dental issue you have now can be taken care of before it become a real problem. We even treat more than your teeth with comprehensive periodontal therapy. Gum disease is actually one of the leading causes of tooth-loss, so we make sure to take care of it. We can even help you with difficult problems such as nighttime teeth grinding.
Restorative Services
Your teeth need to be repaired after they have been damaged by decay or injury. Our restorative services can help fix your family's teeth no matter what has happened to them. We can take care of cavities without affecting the appearance of your smile with tooth-colored fillings. Teeth that have been extensively damaged or are missing entirely can be completely restored using custom dental crowns and bridges. The team is even skilled enough to make the dreaded root canal painless. We can even help bring your smile back to life with a set of partial or full dentures. You can rest assured that your family's teeth are in the right hands and will come out looking better than ever.
Cosmetic Services
Your family's teeth can play a big part in how they feel about themselves. They are often the first thing people notice when you meet them, which is why we help you make them look their best. We can take years of stains off of your teeth and make them shine with teeth-whitening, or give them a complete makeover with porcelain veneers. Minor problems like chips and gaps can quickly and easily disappear thanks to cosmetic bonding and contouring.  We can also straighten your teeth without the hassle or look of metal braces thanks to Invisalign. We can help your entire family's smiles look beautiful for years to come.
Sedation Services
Many patients avoid dental care every year because they have dental anxiety. We completely understand, and this is why we offer a variety of sedation techniques to help ease their discomfort and calm their mind. We want to make sure that your next visit to your family dentist in Harker Heights is nice and relaxed.
Any Questions?
If you would like to know more about why Market Heights Family Dental is the ideal place for your family's teeth, please give us a call today. We know we can take care of anything they need now, or may need in the future. Your whole family will get the best while they are with us.