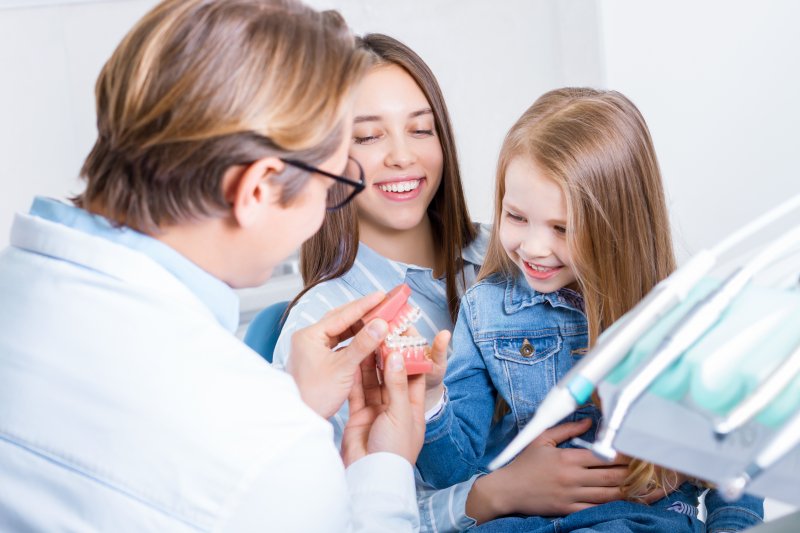 If you're a parent, you've probably been helping your child prep for Halloween. Maybe you chose their costume for them or gave them a unique trick-or-treat bag. That said, you might want to keep an eye out for the candies they bring back on Halloween night. Some of these treats are worse for teeth than others and could raise one's risk of oral health problems. Thankfully, this dentist in Harker Heights knows which ones are dangerous! Read on to learn the best and worst Halloween candies for kids' teeth.
Chocolates
Chocolate is perhaps the most popular type of candy, so you might think it's also the worst for smiles. In truth, though, this cocoa-based treat is one of the *least* damaging Halloween candies! Chocolate's texture makes it easy to chew, swallow, and wash off teeth. As such, it's (relatively) less harmful to your oral health.
Still, you might want to switch your child's milk chocolate to dark chocolate. The latter has less sugar, meaning it has a lower risk of causing tooth decay, cavities, gum disease, or similar problems.
Sticky, Gummy Candies
Removing sticky and gummy candies from your child's Halloween stash would be a good idea. These sweets are especially bad for teeth, as they stick to enamel longer than others. Consequently, they give cavity-causing bacteria more time to erode your pearly whites.
If your child insists on something soft and gummy, give them sugar-free gum. It can both prevent tooth decay and keep their breath nice and fresh!
Hard Candies
In the end, hard candies tend to be just as bad as gummies. While things like lollipops and jawbreakers don't stick to your teeth, they do take time to dissolve. While you wait for them to melt fully, they make your mouth more acidic. Trying to speed things up by biting them is also risky since doing so can lead to chipped or broken teeth.
Sour Candies
Sour candies aren't good for teeth, either. Not only are they coated in sugar, but they're also highly acidic. For that reason, they greatly weaken and damage tooth enamel. Left unchecked, this breakdown can make teeth more vulnerable to decay, cavities, and even gum disease.
Having learned about the candies above, you should now know how to divvy up your child's Halloween sweets. However, if you want more advice, feel free to talk to your local dentist in Harker Heights.
About the Author
Dr. Angie Lim is a dentist in Harker Heights, TX, having earned her dental doctorate from Case Western Reserve University's School of Dental Medicine. She's also completed an Advanced Education in General Dentistry residency through the University of Tennessee. Her specialties are preventive, cosmetic, and restorative dentistry, not to mention nitrous oxide sedation and Invisalign. Dr. Lim currently practices at Market Heights Family Dental and is reachable on her website or by phone at (254)-699-3565.