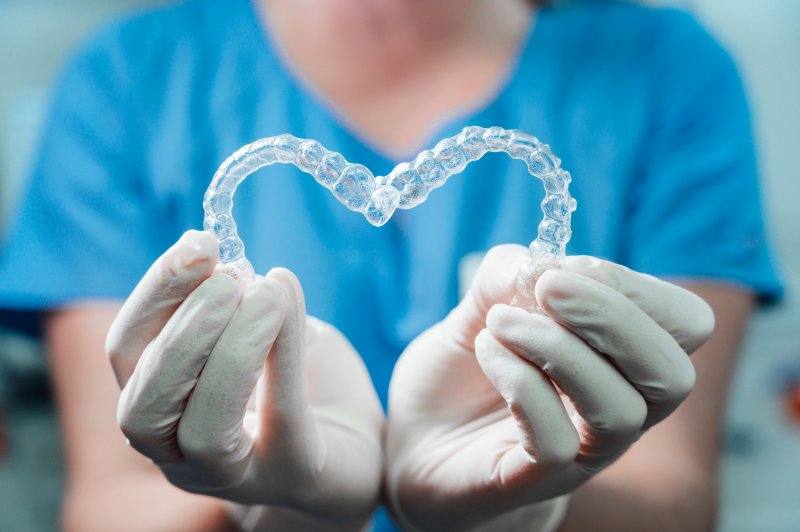 So, you've decided to get Invisalign for your smile. Congratulations are in order! You can expect treatment to give you straight and aligned teeth in just a year. That said, you'll want to find the best Invisalign provider possible. If you don't, your smile-straightening journey could be delayed, complicated, or even reversed. Luckily, your dentist in Harker Heights can help you out. Read on to learn three great tips for finding your ideal Invisalign provider — your teeth will thank you for it!
Learn the Dentist's Qualifications
Above all else, your dentist needs to be qualified to perform Invisalign treatments. After all, they can't straighten your teeth if they don't know how aligner trays work. Therefore, learn what background or training they have with clear aligners.
For starters, see if the dentist is also an orthodontist. The latter will know precisely how to move teeth into alignment. Plus, they'll be equipped to help if something goes wrong with the trays.
You could also find out whether the dentist is an Invisalign Elite 1% Provider. If they are, they'll be someone who takes ten Invisalign classes annually and has treated more than three hundred cases. Such a person will deeply grasp aligners and what they can do.
Look for Advanced Technology
To craft the best aligners, dentists need to take dental impressions. However, the tools they use for this process will affect the trays' final quality.
Take traditional impressions, for example. These require a dentist to place putty in your mouth, which then hardens. The resulting impressions are pretty accurate but not as exact as they could be. As a result, aligners made from them don't work as well.
That being the case, find a dentist who takes impressions with advanced technology. Ideally, they'll be able to get one from you with digital photography and 3D modeling.
Find Out if the Practice is Reliable
Even if a dentist looks good on paper, you'll want to confirm whether they produce good results. To that end, find out if they and their staff act professionally.
One way to do this is by reading online reviews. In your case, look for those that mention Invisalign. Depending on what you learn, you can understand what to expect from a given dentist.
Another option is to have a consultation or "trial visit" with a dentist. This way, you could know firsthand if they'd make you feel comfortable, welcome, and at ease.
In the end, not all Invisalign providers are equal. By practicing the tips above, though, you can find a dentist in Harker Heights who'll do a great job straightening your teeth.
About the Practice
Market Heights Family Dental is based in Harker Heights, TX. As led by Dr. Angie Lim, the practice seeks to give patients the highest quality of dental care. To that end, we offer preventive, cosmetic, and restorative dentistry, including emergency care when needed. Our office also prides itself on being a certified provider of Invisalign Clear Braces. For more information or to book an appointment, reach us at our website or by phone at (254)-699-3565.