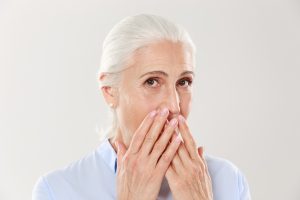 It's only natural for you to smile when you're happy, but you find yourself fighting this inclination because you have stained teeth. Since brushing and flossing don't seem to help, you'd like to know what the cause of the discoloration is and how you can have your smile rejuvenated. Continue reading to get the details from a dentist in Harker Heights!
The Problem with Darkly Pigmented Foods and Beverages
Your teeth are covered by an extremely strong layer of material called the enamel. Composed of the hardest mineral composition in your body, its job is to protect the sensitive inner parts of your teeth from the chaotic environment inside your mouth. This also includes guarding against stains.
When you consume dark-colored foods like soy sauce and berries and drink beverages like coffee or tea, the leftover debris can eventually embed in the enamel to cause discoloration. Once stains start to develop, you can slow down the process by discontinuing the consumption of the darker products, but that won't help to reverse the discoloration and brighten your teeth.
To upgrade your smile, you may consider either teeth whitening, porcelain veneers or esthetic bonding.
Why Smoking is a Bad Idea
If for nothing else than the associated health problems, it's not in your best interest to smoke. It can also lead to deep teeth stains. This comes from the tar and nicotine that are unleashed on your teeth when you light a cigarette.
Step one in overcoming the blemishes is to stop smoking. Then, you can receive professional teeth whitening to lift the stubborn stains and brighten your smile by as much as eight shades.
What Can Happen When Children are Overexposed to Fluoride?
Fluoride is a mineral that helps to strengthen tooth enamel and protect against the development of cavities. But, like all other aspects of life, too much of anything can eventually become problematic. Such is the case with overexposure to fluoride. Referred to as fluorosis, this is the hypomineralization of the tooth enamel. This can result in white spots on the teeth that can't be resolved with simply brushing and flossing.
Here are some of the treatment options you may consider:
Teeth whitening
Lumineers
Porcelain veneers
If your teeth stains have left you feeling like there's no hope for your smile, then a new day has dawned. With help from a local cosmetic dentist, you can now have your appearance upgraded and experience the bliss that comes along with it!
About the Author
Dr. Jesse McKinney is a graduate of the University of Tennessee Health Science Center. As a dedicated and active learner, he takes numerous hours of continuing education annually. Additionally, Dr. McKinney maintains professional affiliation with the Academy of General Dentistry, Texas Dental Association and other organizations. He provides creative and effective cosmetic dental care at Market Heights Family Dental, and he can be reached for more information through his website.