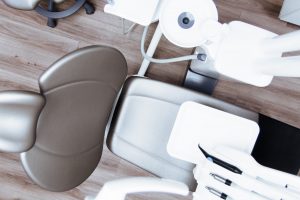 Dentists perform over 25 million root canals annually to save teeth by infection. Although root canal therapy is effective, you've likely heard a few horror stories about the procedure. You're not alone. According to a survey by the American Association of Endodontists, 59% of people are more afraid of a root canal than speaking in public. If your palms sweat at the thought of the procedure, you can safeguard your smile with preventive dentistry. Here's how you can avoid a root canal by scheduling a cleaning and checkup with your dentist in Harker Heights.
Importance of Preventive Dentistry
Your toothbrush and floss aren't enough to keep your smile completely healthy. The Centers for Disease Control and Prevention estimates 25% of adults have at least one untreated cavity and 50% have gum disease, which is the leading cause of tooth loss. You can avoid both issues with semi-annual professional dental care.
A routine cleaning removes tartar buildup to protect your teeth and gums from decay and infection, while your checkup allows your dentist to monitor your oral health. They can detect concerns while they are still small to prevent them from worsening to avoid a costly treatment down the road, like a root canal. Research shows every $1 spent on prevention can save up to $50 on restorative or emergency expenses. As a result, a quick trip to your dentist every 6 months can prevent cavities from turning into a situation that requires a root canal to resolve. You can ensure your smile lasts for a lifetime and reduce your long-term dental expenses by visiting your dentist twice a year.
Preventive Dentistry Using Your Dental Insurance
Getting regular preventive services not only prevents you from needing root canals but dental bills, too. You don't have to spend a lot to protect your smile because most dental insurance coverage pays 100% of the cost of preventive dentistry after making a co-payment. If your dentist finds a problem, like a small cavity, you can have it treated quickly using your dental benefits to significantly lower the cost. After reaching your annual deductible, they may cover up to 80% of the cost if you haven't hit your yearly limit. You can quickly restore a healthy smile to avoid an unexpected bill later.
Invest in a Healthy Smile Today
Don't wait to invest in your oral health because your dental insurance doesn't last forever. It expires at the end of the year, and you'll lose everything you haven't used, including your preventive coverage. There's still time to preserve your smile to prevent root canals. Don't miss your opportunity to achieve the healthy smile you deserve.
About Dr. Jennifer Hoang
Dr. Hoang earned her dental degree from the University of Texas School of Dentistry before continuing her training in advanced specialties, like nitrous oxide sedation. She is in-network with many dental insurance plans, including Aetna, Cigna, MetLife, and more. To schedule your next checkup before your insurance resets, contact our office today to schedule an appointment.