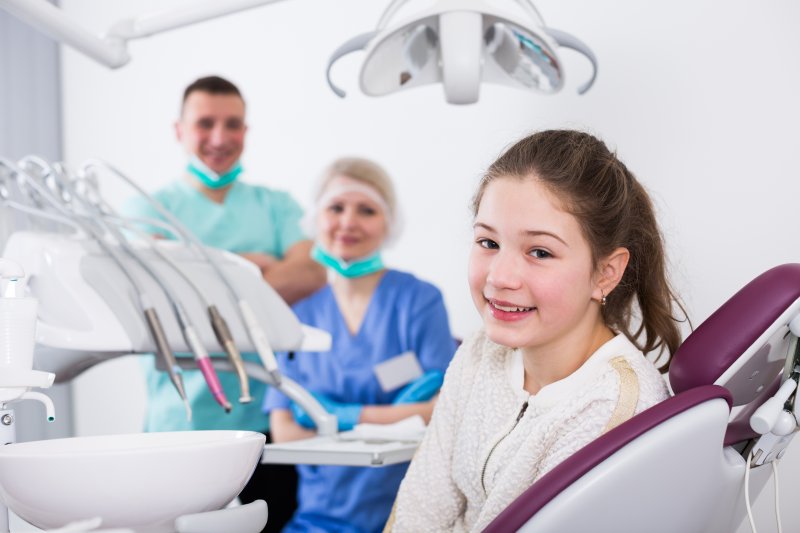 As they say, all good things must come to an end. Summer is winding down, meaning many of you must adjust to the fall school semester. That process involves back-to-school shopping, learning class schedules, and changing home routines. However, did you know it should also include a dental checkup? It'd be best if you visited your dentist in Harker Heights as your studies resume. That said, you should ensure you're ready to ace this "exam" beforehand. Consider using these four back-to-school oral care tips to prepare properly.
Keep a Mouth-Healthy Diet
While the cafeteria's chocolate milk might be tempting, avoid sugary stuff during your school lunches. Starches, sugars, and acids in junk food can wear away enamel, increasing your risk of tooth decay and cavities.
Instead, pack a meal with nutrient-rich foods like fruits, vegetables, grass-fed dairy, whole grains, and lean proteins. Also, make sure to drink plenty of water.
Protect Your Smile
Are you on one of your school's sports teams? If so, that's a great way to get needed exercise — as well as a dental injury.
Contact or not, many sports cause injuries to your pearly whites. These can result in tooth chips, fractures, and even knocked-out teeth. That being the case, try wearing a custom mouthguard the next time you take the field, court, or so on. This appliance will protect your mouth from the impacts you might receive to your face.
Establish an Oral Hygiene Routine
As you'd expect, good oral hygiene is the best way to reach a healthy smile.
At home, this practice would mean brushing, flossing, and rinsing your teeth regularly. Start making these things into a morning and nightly habit. Doing so will reduce your chances of cavities, gum infection, and more.
Otherwise, you could also set your schedule for future dental visits. Have your parents set up teeth cleanings before school starts, or set reminders for appointments on your phone.
Avoid Poor Dental Habits
Since school is starting, you may feel nervous about tests, homework, and other assignments. You might bite your fingernails or chew on pens or pencils to blow off this stress. Unfortunately, such habits aren't good for your teeth. They tend to introduce unwanted bacteria to your mouth and could crack or chip your teeth. If you're feeling nervous, try deep breathing or squeezing a stress ball instead.
Even as you get busy with the school year, don't forget about your oral health. Follow the tips above so your exam with your dentist in Harker Heights goes well.
About the Practice
Market Heights Family Dental is based in Harker Heights, TX. Led by Drs. Jennifer Hoang and Angie Lim, its team embodies a philosophy of care for dental patients. Those working at the practice truly want to see your smile flourish. As such, they offer preventive, cosmetic, and restorative dentistry, not to mention emergency dental treatments. For more information or to schedule an appointment, you can reach them at their website or by phone at (254)-699-3565.