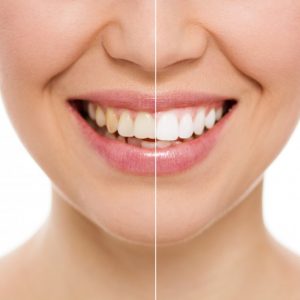 Billions of dollars are spent annually on teeth whitening products, as people do their best to achieve the smile of their dreams. The marketplace is flooded with options, but can any of them really deliver the results you desire? Are you better off visiting a dentist in Harker Heights to receive a professional take-home whitening kit? Continue reading to see how the two options weigh up!
An Assessment of Store-Bought Whiteners
For the most part, customers choose store-bought whiteners because of their cost and the convenience they offer. Unfortunately, they come with a host of limitations, which include:
Generic whitening trays
Budget bleaching agents
No professional monitoring
A greater chance of gum irritation
A longer time before any results are noticed
In addition to offering limited results, store-bought whiteners aren't very resistant to new stains or discoloration.
What to Expect from Professional Take-Home Whiteners
For starters, the whitening agents that dentists use are approved by the American Dental Association (ADA), something that is not guaranteed with store-bought options. Furthermore, when receiving care from a dentist, you won't have to settle for a one-size-fits-all approach. Instead, you'll receive a set of custom fitted application trays. This ensures the safe and effective application of the whitening gel. Therefore, you can expect phenomenal results.
Here's how the procedure typically works:
Initial consultation – When you first meet with the dentist, your oral health will be assessed to make sure teeth whitening can safely be performed. Additionally, the current shade of your teeth will be recorded for comparison after your treatment is complete.
Bite impressions – So that the perfect set of trays can be crafted, bite impressions will be taken.
Special instructions – You'll be advised as how to safely and effectively apply the whitening gel. The usual method is to apply the gel for one to two hours daily for two weeks.
Whereas store-bought whiteners deliver minimal results, you can expect to see quite noticeable changes in the appearance of your smile with a take-home whitener from a dentist. Many patients are able to enjoy a smile that is six to eight times brighter than where they started.
Tips for Preserving Your Smile
Once you've experienced the phenomenal results that take-home whiteners can provide, the last thing you want is to compromise your smile. You'll get a lot more mileage from your teeth whitening by limiting your consumption of darkly pigmented foods and beverages and practicing excellent dental hygiene. This should include brushing and flossing at least two times a day to remove leftover particles and bacteria.
While the take-home whitening process usually costs more than store-bought options, the results you'll experience are well worth it. To learn more about how you can turn your smile around, reach out to a local dentist to schedule a visit!
About the Author
Dr. Meredith Mosier earned her dental degree from the University of Texas Health Science Center at San Antonio. She understands that patients desire to have a healthy and attractive smile, which is why she offers professional take-home whitening kits at Market Heights Family Dentistry. Dr. Mosier can be reached for more information or to schedule a visit through her website.