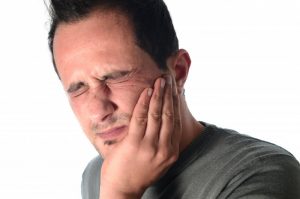 All dental emergencies are time-sensitive matters. Thus, the sooner you're able to identify one and have it treated, the quicker you can put an end to any suffering you're enduring. However, you may not always be sure what warning signs to look for. It's especially important to be informed of the usual symptoms during the COVID-19 crisis so that you can make the right decisions without hesitation. As you read on, a dentist in Harker Heights provides some expert insight.
Acute and Chronic Tooth Pain
If you have tooth discomfort that becomes severe and lingers, it could be a sign of advanced decay that has penetrated to the deeper parts of the tooth. You should immediately reach out to an emergency dentist to request a visit, so the infection can be treated before it travels farther and possibly becomes life-threatening.
Achy Gums
Millions of Americans suffer from some form of gum disease. While the normal symptoms of the condition, bleeding when you brush and chronic bad breath, don't require urgent care, they can become worse. If your gums become painful to the touch, bleed more often or develop blister-like growths, it's an indicator that the infection has worsened and requires immediate treatment.
A Tooth is Loose or Missing
Once your adult teeth erupt, the days of being happy about a loose or dislodging tooth are over. Now, such happenings are direct indicators of a dental emergency. If the tooth has fallen out, it's an even more immediate matter, as there is only about a two-hour window to have it successfully reinserted.
A Missing Restoration
If a dental filling or crown dislodges, it leaves the sensitive inner parts of your tooth vulnerable to debris or oral bacteria entering and causing a serious infection. Thus, the moment you discover such a problem, you should let your local emergency dentist know so that you can be treated as soon as possible.
The Availability of Dentists During the COVID-19 Outbreak
As a means to slow the spread of COVID-19, most dentists have temporarily placed any elective services on hold. However, many practices are still open for emergency dental care. Therefore, if you notice any of the above symptoms, don't hesitate to reach out to seek treatment.
If one of the following happens, though, you should immediately head to the ER:
You suspect that you have a broken jaw.
You have oral bleeding that has lasted for more than 10 minutes.
By being better informed and taking the appropriate actions to get help, you can recover from a dental emergency and become fully functional again.
About the Author
Dr. Jesse McKinney is a graduate of the University of Tennessee Health Science Center. Additionally, he maintains membership with the Academy of General Dentistry and Texas Dental Association. Although these are some tense times, Dr. McKinney is available to provide the emergency dental care you need at Market Heights Family Dental. He can be reached for more information through his website.